A lot of people have the misconception that it is your spine that keeps you upright, WRONG! Yes your spine provides structural support, but its main roll is protection of your very important and fragile nervous system, as well as allowing movement through its many articulation.
The structure that is essential in maintaining your posture and providing
stability to your body is your core. O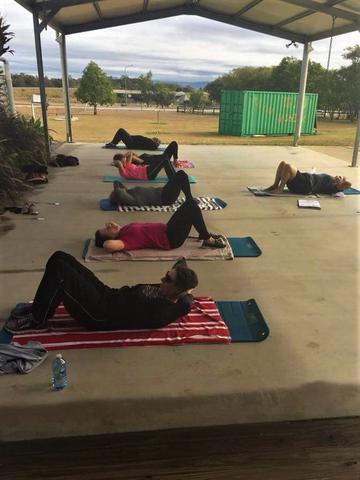 ver the last decade, working the core has become all the rage. Being aware and conscious of your core is important to becoming a stronger, more stable you!
These days, fitness enthusiasts invoke the word core so often that it can be hard to tell what it really means. Everyone from new mothers wanting to re-tone their tummy post pregnancy to Australian Ninja Warriors wanting to jump through hoops need to pay attention to working their core.
From a chiropractic perspective, we want clients to improve their core to gain a better posture and a more stable posture, which will then contribute to a happier healthier life.
So over the next couple of months Dr Matt will be writing about gaining and maintaining your core muscles, which will in turn help stabilise your spine.....with a little help from Chiropractic and Massage of course.